If its possible, our doggie just got cuter. We took her to her first groomer's appointment, since her hair was so long. We felt like she needed a good buzz for the summer, and did she get one?!
How cute is this? I can't stand it!!
BEFORE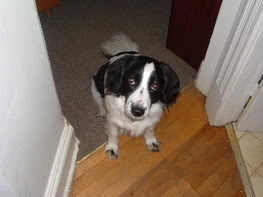 AFTER
She's so little! tee hee!